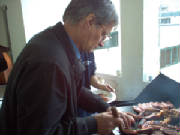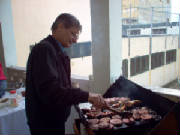 For the second consecutive year, we at the Automobile section in the Institute of Mechanical Engineering have organised a special day remarking Christmas.
Students from all the Auto classes and some from the Mechanical attended Holy Mass celebrated by Fr. Karm (Spiritual Director at MCAST). One of the workshops was converted into a temporary chapel with a capacity of around 90 students and teaching staff.
It was a hard time getting the two BBQ cookers in opertion and this took us about one hour. From then on, it was a big job cooking burgers, sausages, drum sticks and potato chips in multiples of 200, in the shortest time possible. But soon the problems were overcome and the hungry students were satisfied with a very large and well presented plate full of delicious food.
Everyone had his share and was satisfied with the food and drink available. The help of the teaching staff, the technicians and students from the older classes worked very hard in the preparation and execution of this special Christmas function. I (Mr. Deguara) would like to personally thank everyone who helps us in this special event.
Happy Christmas to you all and all your families.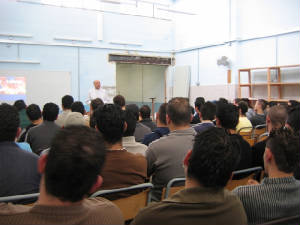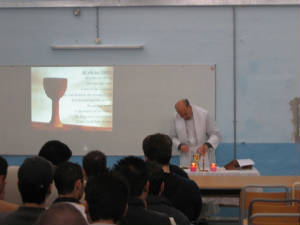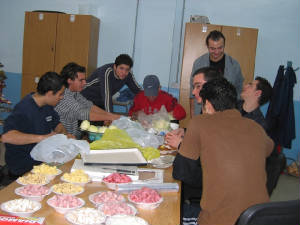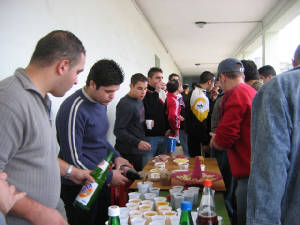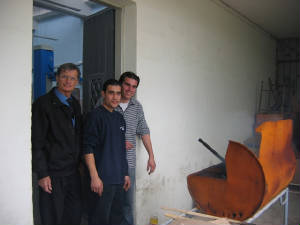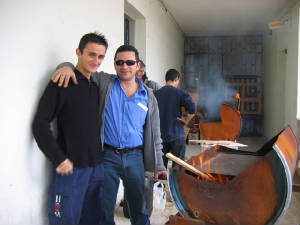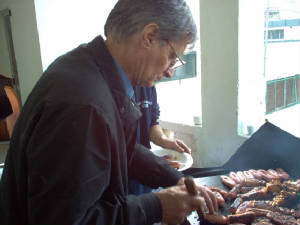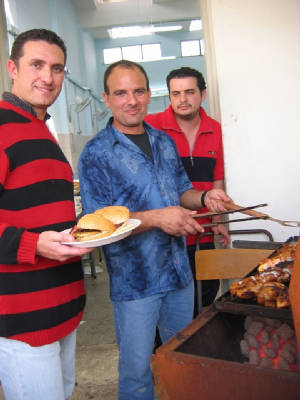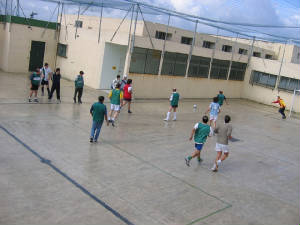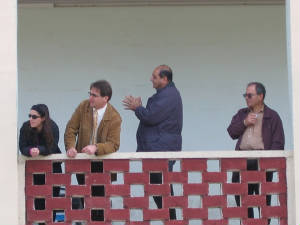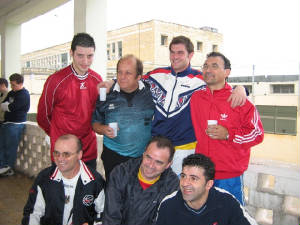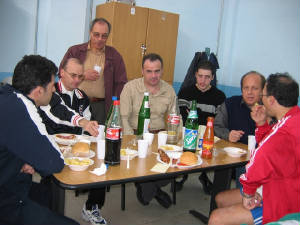 Special thanks to Ms Emily Attard for supplying the photos in this page.